Era free of fossil-fuel powered vehicles comes into focus at COP26; draft outcome is met with calls for more action

A world where every car, bus and truck sold is electric and affordable, where shipping vessels use only sustainable fuels, and where planes can run on green hydrogen may sound like a sci-fi movie, but at COP26, many governments and businesses said they have started to work to make it a reality.
The sector's emissions have more than doubled since 1970, with around 80 per cent of the increase caused by road vehicles. The United Nations environmental agency
UNEP
 calculates that the world's transport sector is almost entirely dependent on fossil fuels.
But this could change in the coming decades.
At COP26, over 100 national governments, cities, states and major businesses signed the Glasgow Declaration on Zero-Emission Cars and Vans to end the sale of internal combustion engines by 2035 in leading markets in 2040 worldwide.  At least 13 nations also committed to end the sale of fossil fuel powered heavy duty vehicles by 2040.
Local efforts are also underway, with Latin-American cities, including Bogota, Cuenca and Salvador, aiming to transform to zero-emissions public transport fleets by 2035.
"The message for decision makers is: We need to make sure that we start normalizing that by 2035, we must stop selling petrol and diesel cars. For buses, it's going to be earlier, 2030; heavy trucking, can give some time, 2040. The point is getting used to the idea of having a calendar so we can shift to zero emission options in all segments. This is not just for advanced markets in developed countries, it's also for developing economies because we know the worst pollution is there," said Monica Araya from the global initiative Drive Electric Campaign.
Ms. Araya was very clear that during the transition, developing countries must not become the dumping grounds for old technology from the richest ones, and instead they should be seen as drivers of transformational change.
"I grew up in Costa Rica. I do remember going to school on a third hand bus imported from the US. That experience shaped a lot of my thinking around this transition. I know, on the one hand, we have to make sure we transform the big markets that produce trucks, buses, cars, (but we also) have to activate changes in those markets so there are ripple effects," she explained.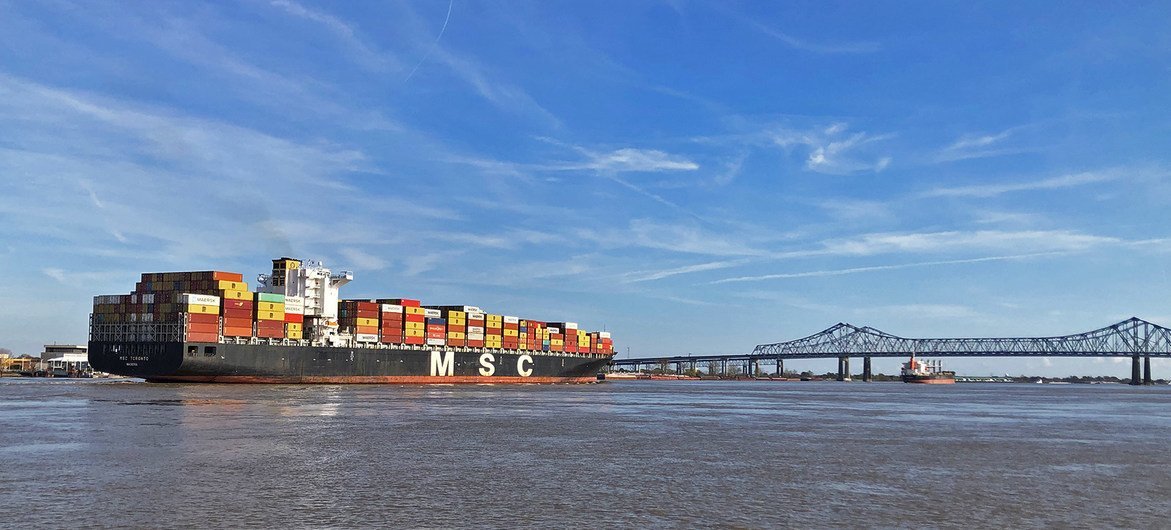 A green shipping industry
The shipping industry also made moves today with 200 businesses from across the shipping value chain committing to scaling and commercializing zero-emission shipping vessels and fuels by 2030. They also called on governments to get the right regulations and infrastructure in place to enable a just transition by 2050.
Meanwhile, 19 countries signed the Clydebank Declaration to support the establishment of zero-emission shipping routes. This means creating at least six zero-emission maritime corridors by the middle of this decade, while aspiring to see many more in operation by 2030.
"There's about 50,000 merchant ships out there in the world so it is a large task at hand, and I think different parts of shipping will move at different paces. So, having the commitment of the Clydebank Declaration for green corridors enables first movers to trial and prove technology then bring down costs, create the policy, enable the ecosystems that are needed, and then others can learn from that and then follow," Katharine Palmer, a UN Climate Change High-Level Champion, explained to UN News.
These green corridors mean the ships that transport goods all over the world would travel without using hydrocarbon fuels and instead would use fuels derived from green hydrogen – hydrogen generated by renewable energy – renewable electricity and other sustainable options.
"It also includes engaging with energy producers so they can produce enough (green) fuel. A public-private collaboration with governments [will also be needed] to put out the necessary policy," the expert added.
In other good news, nine big-name brands including Amazon, IKEA, Michelin, Unilever and Patagonia announced that by 2040, they plan to shift 100 per cent of their ocean freight to vessels powered by zero-carbon.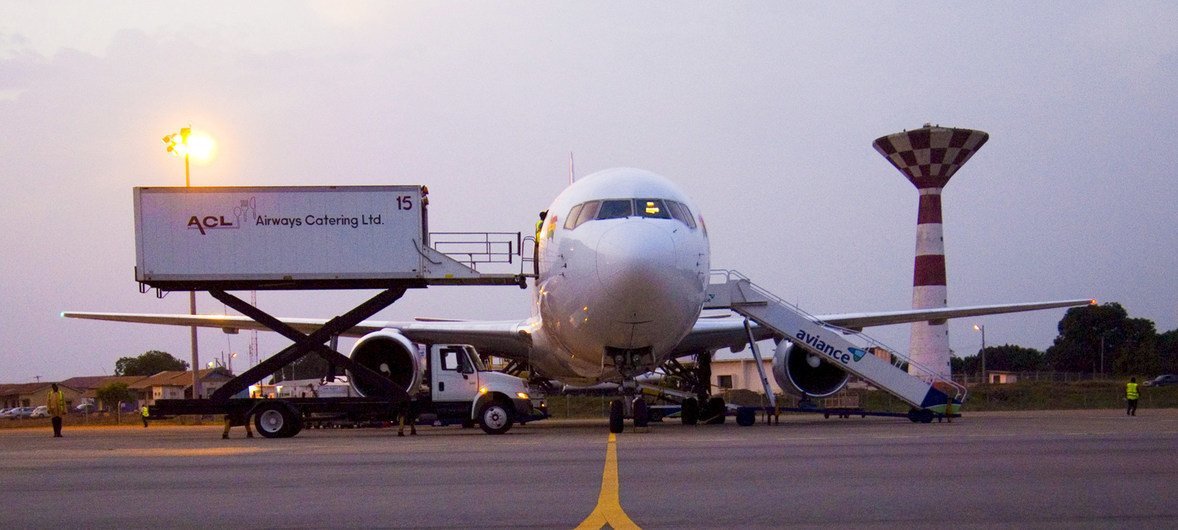 The challenge of aviation
Aviation industry businesses and large corporate customers also announced an update of their Clean Skies for Tomorrow Coalition, whose mission is to accelerate the deployment of sustainable aviation fuels.
Now, 80 signatories have committed to boost the green fuel to 10 per cent of the global jet fuel demand by 2030.
These 'green fuels' are produced from sustainable feedstock such as cooking oil, palm waste oil from animals or plants, and solid waste from homes and business, and are very similar in chemistry to traditional fossil jet fuel.
If achieved, this will reduce carbon dioxide emissions by 60 million tonnes a year and provide around 300,000 'green' jobs.
But what about solar or electric? According to Lauren Uppink, head of Aviation at the World Economic Forum, these power sources might be possible for short flights in the future.
"There will be a small portion of the energy demand that will rely on new technology like hydrogen and battery, but long haul is not feasible for the physics of it. So sustainable aviation fuels are our only solution for decarbonizing and flying carbon neutral," she told UN News.
The expert also announced that the first electric and hydrogen fueled planes will possibly start being deployed by 2030, and the transition of the industry could also generate thousands of green jobs in developing countries.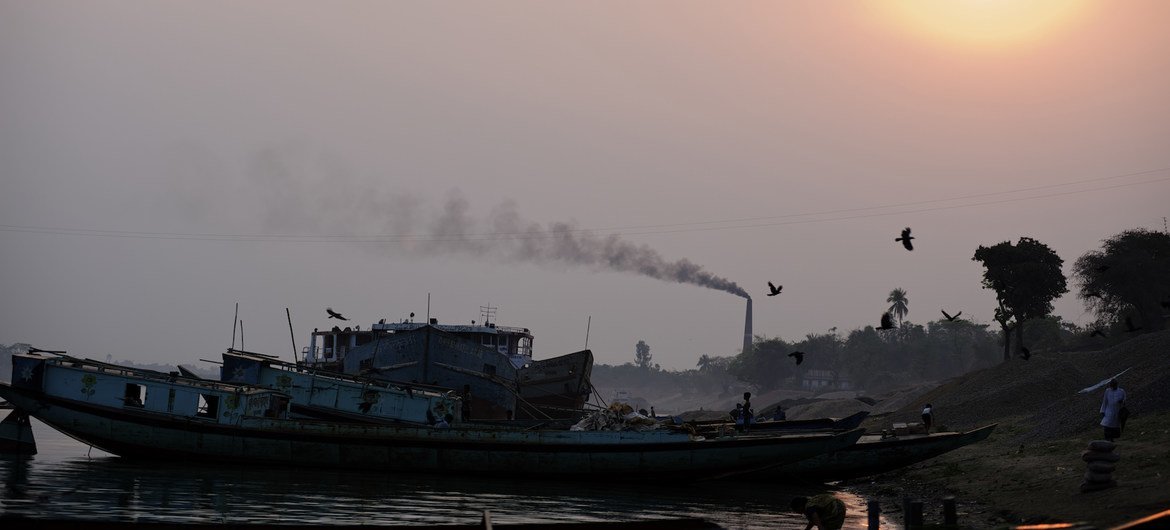 UN News 10 November 2021