SF Speakout/Rally Let Cuba Live
When:
October 31, 2021 @ 1:00 PM – 3:00 PM
2021-10-31T13:00:00-07:00
2021-10-31T15:00:00-07:00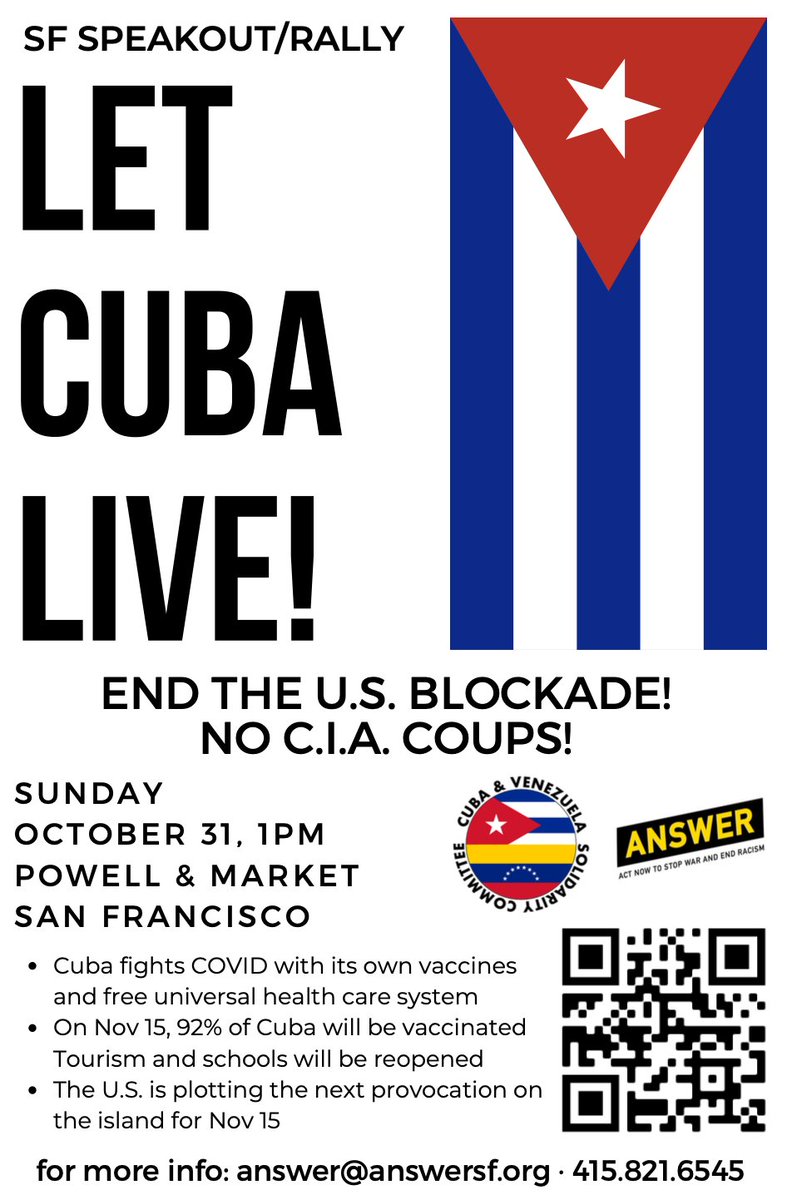 3) Sunday, 10/31, 1pm, Powell & Market, SF, "Let Cuba Live!"
End the U.S. Blockade! No CIA Coups!
Cuba fights Covid with its own vaccines and free universal health care. On 11/15, 92% of Cuba will be vaccinated; tourism and schools will be reopened.

The U.S. is plotting the next provocation on the island for Nov. 15!
Join three exciting
CODEPINK 
events!
1) Friday 9am-noon action at BlackRock, 400 Howard St., SF
2) Saturday noon funeral procession to Nancy Pelosi's for Medicare for All.
3) Sunday, noon, Market & Powell, SF for "Let Cuba Live!"
CODEPINK
 is a co-sponsor for all 3 events; see below for details. If you want to speak let me know please.
We especially want to show up for the Medicare for All event on Saturday! We are challenging Pelosi for her lack of leadership on healthcare, peace and climate. We will meet up in Alta Plaza Park and walk 3 blocks in a funeral procession to Pelosi's house to demand Medicare for All, Cut the Pentagon, Declare a Climate Emergency!