Rally for Medicare for All.
When:
October 30, 2021 @ 12:00 PM – 2:00 PM
2021-10-30T12:00:00-07:00
2021-10-30T14:00:00-07:00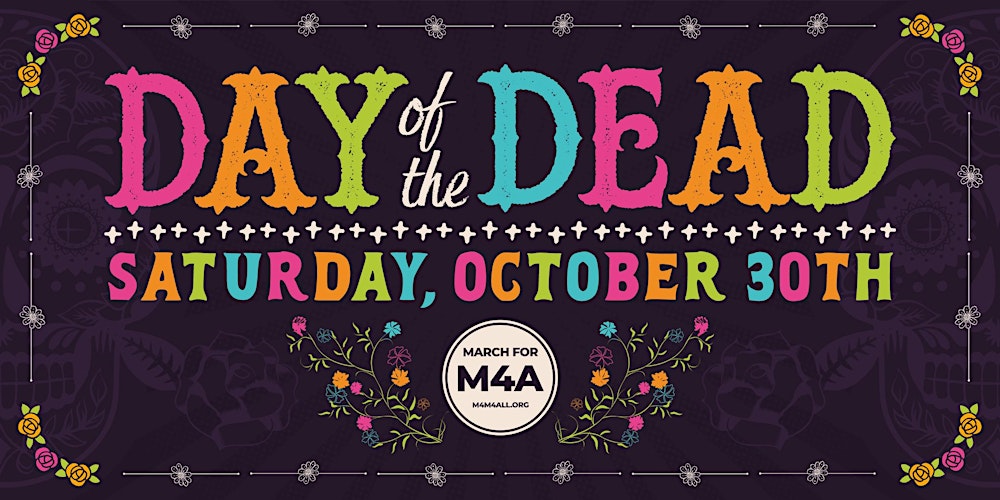 Saturday, 10/30, noon-2pm, Alta Plaza Park, Jackson & Steiner, SF
On Saturday, October 30, we will be mourning the unnecessary deaths of 68,000 Americans annually due to lack of healthcare and also the estimated 285,000+ deaths since the beginning of the pandemic. We will gather at Alta Plaza Park at 12 noon. Protesters are asked to "dress as if you were attending a funeral." We will carry a life-size coffin with the number "68,000" painted in red to Speaker Nancy Pelosi's residence, which is arguably the most haunted place in SF, for her refusal and neglect to take action in the face of so many deaths in the United States of America, we will have a speaker lineup of local activists, representing medical professional, communities of color, immigrants, LGBTQ+ communities and leaders in SF neighborhoods which have been most affected by COVID-19 deaths. Please bring a photo of your loved ones who have been deceased. Please bring a copy of your medical bills, so Speaker Pelosi may visualize the amount of your pain and suffering. We will recite the names of the deceased. This is a peaceful protest. We strongly recommend protesters wear a mask during the protest.
In mourning the tens of thousands of lives lost, we demand Speaker Pelosi take actions to support the passage of Medicare for All into law                                                                                                                                          Speakers: Ana Malinow (SF physician, lifelong organizer for Medicare for All, former president of Physicians for a National Health Program); Cynthia Papermaster (SF activist, CodePink Golden Gate/Extinction Rebellion); Eric Curry (SF activist, currently running for congress in CA-12); Dr. Joe Jarvis (Author of "The Purple World, Healing the Harm in American Healthcare" 
https://josephqjarvis.com/);
 Kristina Lee (Reproductive Justice Activist and Writer, Freedom Socialist Party and Radical Women); Laura Fielding (Executive Director, Red Berets Medicare for All & Board Member of Whole Washington); Patrick Cote (a.k.a. Pat the Berner, Host of Punch Up Pod); Scott Desnoyers (Healthcare justice activist, 
https://heal-ca.org/grieving-dad-wont-stop-fighting-for-medicare-for-all/);
 Shahid Buttar (SF activist, congressional candidate in CA-12).
Join three exciting
CODEPINK 
events!
1) Friday 9am-noon action at BlackRock, 400 Howard St., SF
2) Saturday noon funeral procession to Nancy Pelosi's for Medicare for All.
3) Sunday, noon, Market & Powell, SF for "Let Cuba Live!"
CODEPINK
 is a co-sponsor for all 3 events; see below for details. If you want to speak let me know please.
We especially want to show up for the Medicare for All event on Saturday! We are challenging Pelosi for her lack of leadership on healthcare, peace and climate. We will meet up in Alta Plaza Park and walk 3 blocks in a funeral procession to Pelosi's house to demand Medicare for All, Cut the Pentagon, Declare a Climate Emergency!