June SDG: Life Below the Water, Life on Land
This  month Sustainable Development Goal the Local Peace Economy is working on are two: 14 Life Below Water, to conserve and sustainably use the world's ocean, seas and marine resources and 15 Life on Land, to sustainably manage forests, combat desertification, halt and reverse land degradation, and halt biodiversity loss. The oceans and the forest make the Earth habitable for humankind. Human activities: over fishing, deforestation, pollution, and climate change – pose major challenges to sustainable development and have affected the lives and livelihoods of millions of people. Investing in sustainable management practices is critical for improving livelihoods, reducing vulnerabilities, and reducing risks for the economy. 
Oceans and forests are our planet's life support and regulate the global climate system. Oceans and fisheries continue to support the global population's economic, social and environmental needs. Despite the critical importance of conserving oceans, decades of irresponsible exploitation have led to an alarming level of degradation. The oceans are absorbing the excess CO2 and heat in the climate system caused by human activities causing the oceans to warm and threatening its rich eco-system and the global climate.
Increasing levels of debris in the world's oceans are also having a major environmental and economic impact. Every year, an estimated 5 to 12 million metric tones of plastic enters the ocean, costing roughly $13 billion per year – including clean-up costs and financial losses in fisheries, tourism and other industries. About 89% of plastic litter found on the ocean floor are single-use items like plastic bags.
Forests cover nearly 31 per cent of our planet's land area. They give life the air we breathe, the water we drink, to the food we eat–forests sustain us. Desertification and land degradation is undermining the well-being of some 3.2 billion people, driving species to extinction and intensifying climate change.
While forest loss remains high, 2020 data show that the proportion of forests in protected areas and under long-term management plans increased or remained stable at the global level and in most regions of the world. Stable well-managed protected areas support healthy ecosystems, which in turn keep people healthy. It is therefore critical to secure the involvement of the local communities in the development and management of these protected areas to ensure a sustainable further in face of climate change.
Oceans and forests underpins the basis for climate change adaptation and deliver benefits that will increase the resilience of people to the impacts of climate change.  It is time to chart a sustainable recovery path that will ensure livelihoods for decades to come in harmony with the natural environment.
Since oceans and forests are linked together in a global climate system, sustainability can be achieved only through increased international cooperation to protect vulnerable habitats. Establishing comprehensive, effective and equitably managed systems of government-protected areas should be pursued to conserve biodiversity and ensure a sustainable future for the fishing industry.
Protect, restore and promote sustainable use of terrestrial ecosystems, sustainably manage forests, combat desertification, and halt and reverse land degradation and halt biodiversity loss.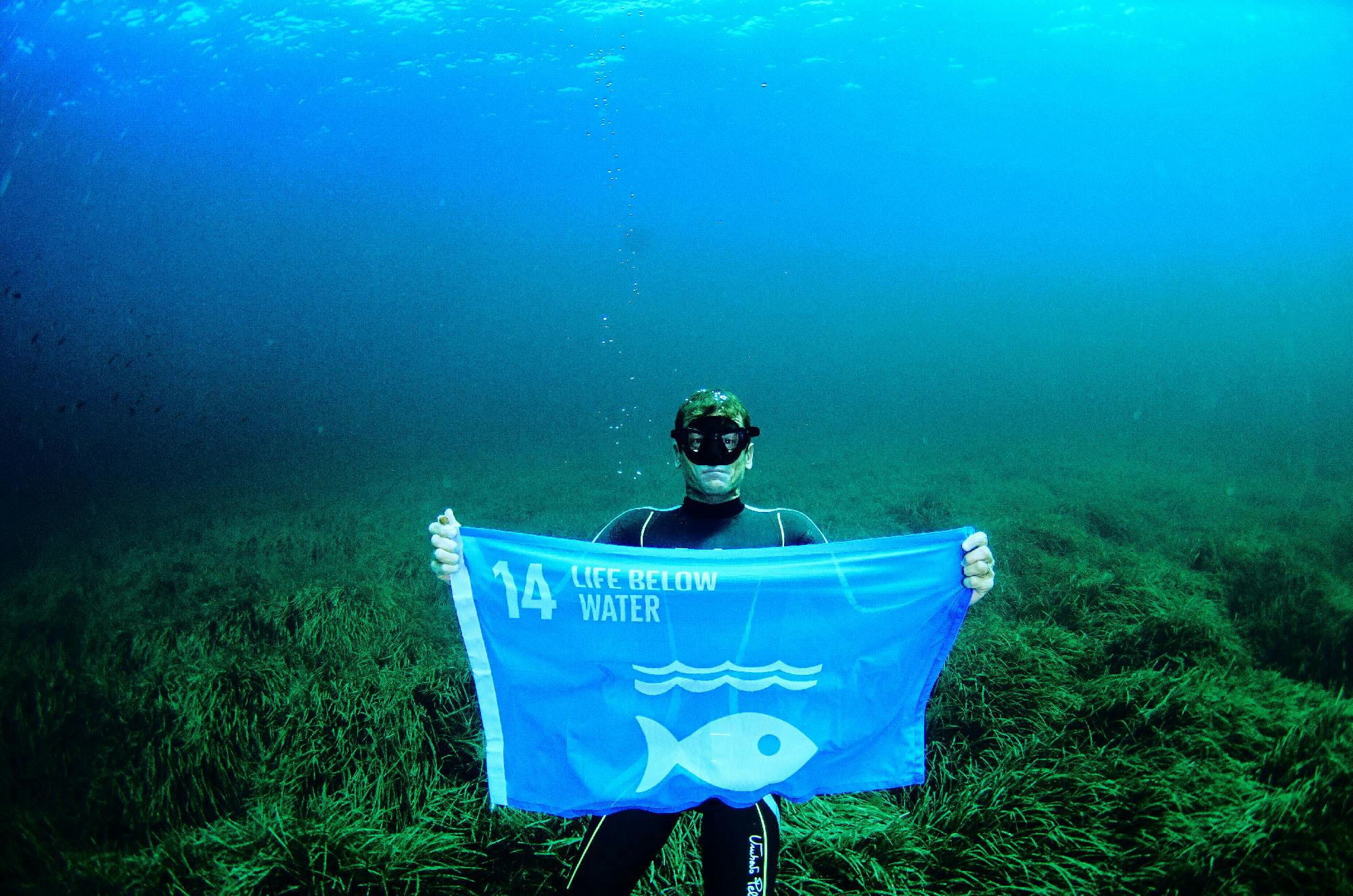 What can we do on the local level?
We can make ocean/forest-friendly choices when buying products or eating food derived from oceans or forests by selecting certified products and consume only what we need.
We should eliminate plastic usage as much as possible and organize and participate in beach clean-ups.
Vote for measures that protect, restore and promote sustainable of local forests and coastal area. And that begin to integrate ecosystem and biodiversity values into  local and national planning and development processes.
Reduce our carbon footprint.
Most importantly, we can spread the message about how important oceans and forests are and why  we need to protect them.
The Local Peace Economy joins the United Nations in its call for a Decade of Action to transform the world by 2030. The 2030  Agenda for Sustainable Development 17 goals, adopted by all United Nations Member States in 2015, provides a shared blueprint for peace and prosperity for people and the planet, now and into the future. The spirit of human endeavor has demonstrated our shared ability to deliver the extraordinary. The Global Goals are our best hope-for people, for planet, for prosperity, for peace and for partnerships.
The Local Peace Economy calls on everyone everywhere to join us the UN and pledge: "We are resolved to a Decade of Action to free the human race from the tyranny of poverty and want and to heal and secure our planet. We are determined to take the bold and transformative steps which are necessary.   As we embark on this collective journey, we pledge that no one will be left behind."
So join us as we  pledge to work urgently to shift the world onto a sustainable and resilient path of peace, that leaves no one behind.
To find out more about Goal #14, #15 and the other Sustainable Development Goals, visit: http://www.un.org/sustainabledevelopment