Golden Gate Bridge Peace Walk
Published
May 3, 2017
|
By
editor
Mother's Day Proclamation:  Julia Ward Howe Boston 1870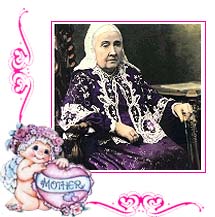 Arise, then, women of this day! Arise all women who have hearts, whether your baptism be of water or of tears! Say firmly: "We will not have questions decided by irrelevant agencies. Our husbands shall not come to us reeking of carnage for caresses and applause. Our sons shall not be taken from us to unlearn all that we have been able to teach them of charity, mercy, and patience. We women of one country will be too tender to those of another country to allow our sons to be trained to injure theirs."
Actions
Jul
1
Fri
5:00 PM
Friday Peace Vigil Back on the S...

@ In front of MLK Library
Friday Peace Vigil Back on the S...
@ In front of MLK Library
Jul 1 @ 5:00 PM – 6:00 PM
End Endless War Remaining silent is not an option. We can either have a culture of complicity, or a culture of resistance. With no public opposition we will have a culture of complicity. Public acts[...]
The national CodePink organization organizes for justice for Iraqis and to hold war criminals accountable. CodePink actively opposes the U.S. war in Afghanistan, torture, the detention center at Guantanamo, weaponized and spy drones, the prosecution of whistleblowers, U.S. support for the Israeli occupation of Palestine and repressive regimes.
Rooted in a network of local organizers, CodePink's tactics include satire, street theatre, creative visuals, civil resistance, and directly challenging powerful decision-makers in government and corporations. And, of course, wearing pink!